Make a wish...

The Environmental Library Fund has found a physical space called The Aquarium on 10 Knight Street in Norwalk, Connecticut. You know what they say: "location, location, location."
Imagine the space fixed up as a turn of the last Century reading room, Steampunk & Tiki style. That's the kind of space we envisioned.
The library includes comfortable wing sofa chairs, fold out conference tables, bean bags, a video screening room and wireless computer connection. It is a World Explorers club house and a local contact for the Real Goods catalog.
The work of moving the collection from its many storage areas into its new home will include cataloging all titles and creating a cyber bookstore. People will travel miles to find a book or periodical at ELF that no other library has on its shelves. The reference librarian on duty during business hours will answer questions and do searches in the library.
We were looking for assurance that once the collection is installed and the business opened, that the individual or organization sponsoring the effort is in it for the long haul, and will guarantee the existence of the space for a few years so it has time and opportunity to grow roots in the community. So, as of July 14th 2008, we signed a lease, hoping to make a go of it!
We call it a "business", because yes, it will be a business, not a museum, but an active, extremely busy situation room. That's the plan. Retail businesses open everyday, everywhere. 9 out of 10 of them fail in the first year. The difference is that given half a chance, the aquarium will be around for a long time!
Norwalk has in the last few years become the area of Fairfield County where all the good bars are, where all the college kids come. The whole neighborhood is also wired for broadband Internet access.
It's a dream, and like all dreams it's also a wonderful business opportunity. It's that "FIRST" step, the rent, that needs to be settled. Once we have found a way to guarantee long term security on a lease, we'll be much closer to having permanent HQ.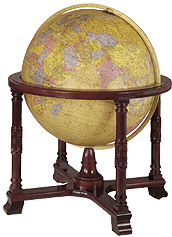 Operating Costs
We moved into 1500 square feet, street front, at $2100+ a month. It takes an additional $500 a month (roughly) in operating expenses to keep the ELF Space alive, excluding a salaried director. I will fill in as director until that time when resources are available to create such a full time paid position.
The ELF space needs 300+ paid up members at $100 a year. The membership fee gives access to the space during normal business hours. A $500 a year charter membership will give access to the collection 24/7 via electronic keycard, without supervision.
You can print out the membership contract here.
We also expect some individuals and/or green companies to become major sponsors. The ELF collection is maintained through private donations of books and other materials coming from environmental professionals all over the world.
For the price of only a few books, the aquarium members will have access to books, magazines, journals, etc... they could never find in a public library. Would even have a hard time finding in a college library. Would have to go to New York City to see. Or would only have a week to a month to browse or buy in a mega or alternative bookstore, if they could find the resource at all.

We don't intend making the ELF space a non-profit organization, so as to preserve its political autonomy. That is so ELF can establish itself and remain fully independent of external pressures and agendas, which is why ELF is seeking private participation to underwrite those "angel" checks.
We already have media professionals joining from all over Fairfield County. Once the space is in "full swing", hopefully soon, and people can see and experience the kind of brain gym it can be, I'm quite confident that in time, we can sign up 300+ paid members to cover yearly overhead.

The library will have "no" censorship, so you will have to be at least 18 years old to join or have a signed authorization from a parent. Under 17 will only have access to the space accompanied by an adult.
The Collection
The collection comprises of books, magazines, journals, etc... videos and "other" media on a wide ranging scope of topics:
- Green Design & Architecture
- Green Business & Marketing
- Alternative Politics & Activism
- New Energy & Science
- Style, Trends & Fashion
- Art, Pop & Fringe Culture
- Alternative Health & Medicine
- World Religions & Spirituality
- Bioelectromagnetism
The collection is there. Friends and colleagues consolidated their private libraries. It needs to be constantly updated and kept current.

It may not make much sense right now, but once people see the "rhyme and
reason" behind the "selective" process, they will understand the importance
of all the materials and how they relate to each other in creating a synergy
of thought that stimulates a greener life style. This will generate change in neighboring communities, local industries, as well as elsewhere around the country.
Sponsorships
The ELF space is a terrific opportunity for a person of means to sponsor a student or a researcher. Young people, and people of otherwise "limited" means, have no resources to purchase books, at least not nearly in the quantities necessary to actually develop a wide-ranging comprehension of any subject.
There are few places for anyone to find adequate, let alone "great" selections on any of the topics listed above unless they are students at a top ivy league school, and even then.
Mega-bookstores announced a drop of 20% in sales since 9/11. Which means they have cut back even further on stocking alternative and marginal titles. We don't believe it's going to get any better anytime soon. The future of printed materials as a knowledge resource base is at stake.
Bookstores keep a book on the shelf for a week if periodical, a month for trade or hardcover, not much longer unless they are top sellers. Most public libraries spend the bulk of their resources on standardized buying lists imposed on them by the state, and have little left over for non-fiction or specialized titles.
This huge gap in accessibility will make the ELF space the best reading room on the East Coast, where people will drive miles to have the opportunity to catch up on all the things they are missing, and to participate in a green marketing experiment which up until now only has its parallel on the West Coast.